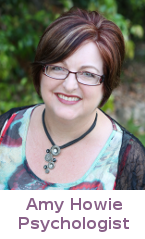 Welcome to Live Well Now Psychology and Health Solutions where our aim is to help you improve your health and well-being. We provide confidential, professional counselling services for adults, children, adolescents, couples and families. We also prepare psychological reports and offer consultation and supervision to other health professionals.  We offer services through Medicare, Work Cover, Employee Assistance Programs (EAP), private health, and we are a provider for Australian Defence Force personnel.
Live Well Now Psychology is a home based practice offering a comfortable and relaxed environment for you to be supported in your journey toward valued living. We are conveniently located in Shailer Park on the Southside of Brisbane, just off the motorway, half way between Brisbane and the Gold Coast.
Amy Howie is the Psychologist and Director of Live Well Now. She offers a supportive and non-judgmental  space for you to explore the changes you would like to make in your life. Amy has assisted many clients, across the lifespan, presenting with a wide range of issues such as anxiety, depression, stress, trauma, grief and personality disorders. She draws from evidence-based models of therapy such as Acceptance and Commitment Therapy and Cognitive Behaviour Therapy.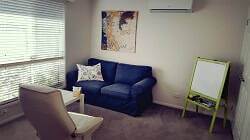 Amy has a Bachelor of Arts in Psychology, a Master of Applied Psychology, is registered with the Australian Board of Psychology and is a full member of the Australian Psychological Society. She has over 17 years experience in a variety of government and non-government settings and has attended numerous workshops and conferences over the course of her career. Amy is dedicated to helping her clients achieve the best outcomes for their health and well-being and live a rich and meaningful life.