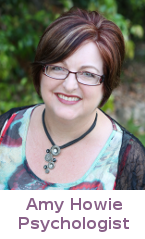 Are you struggling with some aspect of your life? Feeling stressed, anxious, depressed or in pain? Speaking to a psychologist may help you have a better understanding of your symptoms or issues, as well as develop strategies and tools to manage more effectively in your daily life. Taking the first step to admitting you need help can be hard, and finding the right person to assist can be a challenge, so why choose Live Well Now Psychology?
My name is Amy Howie and I am the Psychologist and Director of Live Well Now Psychology. I have over 17 years' experience as a psychologist and have assisted many clients across the lifespan who have presented with a wide range of issues. Some issues include anxiety, depression, stress, trauma, grief, personality disorders, relationship difficulty, adjustment problems, addiction, health issues and life transitions. I have a supportive, practical, non-judgemental style and have a home-based practice offering a comfortable and relaxed environment for you to be supported in your journey toward valued living. If you choose to work with me, we will work as a team to help you build the life you want.
I offer short, medium and long-term therapy for adults, adolescents, and couples.  I offer services through Medicare, Work Cover, Employee Assistance Programs (EAP), private health, and am a provider for Australian Defence Force personnel. I prepare psychological reports and offer consultation and supervision to other health professionals.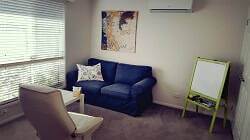 I have a Bachelor of Arts in Psychology, a Master of Applied Psychology, am registered with the Australian Board of Psychology and am a full member of the Australian Psychological Society. I am also a Board-Certified Supervisor for intern psychologists and am able to offer individual or group clinical supervision for counsellors. This means that I must work to the highest professional standard, adhere to a Code of Ethics and am required to do at least 30 hours of professional development every year to maintain my accreditation. I have attended training in numerous models of therapy over the course of my career and draw from evidence-based models of therapy such as Acceptance and Commitment Therapy, Cognitive Behaviour Therapy, Dialectical Behaviour Therapy and Schema Therapy.
Live Well Now Psychology is conveniently located in Shailer Park on the Southside of Brisbane, 5 minutes off the M1 motorway just 25 minutes from the CBD, half way between Brisbane and the Gold Coast.